You must allow cookies and JavaScript for a proper shopping experience.
Price: $13.45
Publisher: x, Destiny Books : January 2006
Seller ID: 160647
ISBN-13: 9781594771194
Binding: Trade Paperback
Condition: New
---
Reveals for the first time the ancient tradition of bee shamanism and its secret practices and teachings - Examines the healing and ceremonial powers of the honeybee and the hive - Reveals bee shamanism's system of acupuncture, which predates the Chinese systems - Imparts teachings from the female tradition and explores the transformative powers of the magico-sexual elixirs they produce Bee shamanism may well be the most ancient and enigmatic branch of shamanism. It exists throughout the world--wherever in fact the honeybee exists. Its medicinal tools--such as honey, pollen, propolis, and roya...
View More...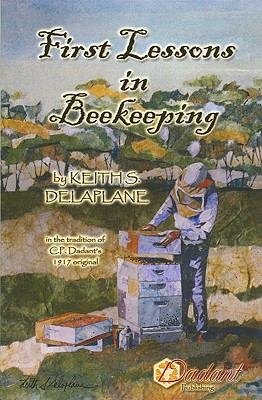 Price: $7.50
Publisher: Dadant & Sons Inc : September 2007
Seller ID: 86975
ISBN-13: 9780915698127
Binding: Trade Paperback
Condition: Used - Very Good
---
"First Lessons in Beekeeping" introduces the prospective beekeeper to the basics of beekeeping through easy-to-understand text and numerous color photos on honey bee biology, beekeeping equipment, management, honey production and processing, as well as disease diagnosis and treatment. In the preface to this book, author Keith Delaplane says of his first book on beekeeping, "Its pages opened to me a golden world of honey bees and beekeeping and guided my stumbling steps that first spring season. My story is but one of thousands who have passed through the door opened by Dadant's little book."
View More...